Episodes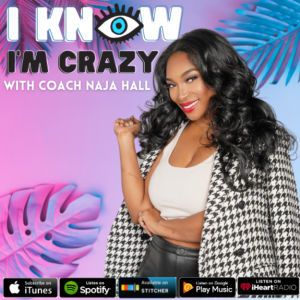 Wednesday Oct 20, 2021
Wednesday Oct 20, 2021
Today Naja chats with Coach Ralph about overcoming narcissistic abuse, how she personally recovered from narcissistic abuse, and her mission to help others!
Ralphiel Toulon is a badass wife, mother, and bonus mom who turned her darkest time dealing with the effects of being in a narcissistic relationship, into a mission to help women struggling in their relationships. Ralphiel got focused and did the work on herself first, and shortly after became certified as a professional coach. While serving her clients, Ralphiel went back to become a mastered certified professional coach to continue to help women put a name to what they're experiencing, survive, heal and have healthier relationships they deserve.
Visit Coach Ralph online!
Instagram @RalphTheCoach