Episodes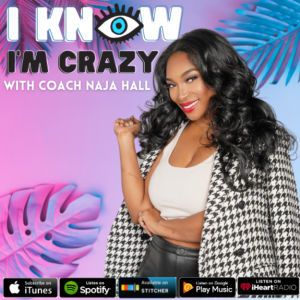 Tuesday Aug 02, 2022
Tuesday Aug 02, 2022
Coach Naja and Coach Anthony Johnson have a candid chat about the ins and outs of coparenting. After Anthony and his coparent ended their romantic relationship, he spent time learning how to take his family away from hardship to love. It wasn't always easy for him, but today he helps other families, individuals, and coaches find balance.
Visit him online at https://direct.me/jointhejourney and follow him on https://tiktok.com@thecoparentingcoach
To watch this episode: https://youtu.be/yqh5Tr1Cr34
ABOUT ANTHONY: Co-Parenting Coach & Leadership Consultant
Anthony Johnson is a proud Native of Buffalo, New York, He obtained his Bachelor of Arts degree in Multidisciplinary Studies from West Virginia University. His minor in Entrepreneurship and Leadership Studies make him a strong advocate for personal growth and leadership development. Eighteen years of military service has provided him the opportunity to train and mentor hundreds of our military service members. As the current owner of Continuous Journey LLC, Anthony strives to change lives as a Co-parenting Coach and Leadership Consultant.