Episodes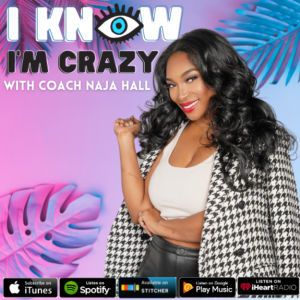 Tuesday Nov 17, 2020
Tuesday Nov 17, 2020
Naja has a high energy girlfriend chat with Dr. Torri. The conversation took a turn and ended up becoming a healing moment. This is a 2 part conversation fyi!
Dr. Torri J. is the passionate CEO of The Fatherless Generation Foundation. She is a national speaker on the positive influence reunification of fatherless children with their biological fathers has on all parties involved and how reunification ignites the healing necessary to reduce the impact negative stigmas associated with growing up fatherless are having on our society. She is the proud recipient of the Presidential Lifetime Achievement Award from the 44th President of The United States Barack Obama. Dr. Torri J. is a regular on The Rickey Smiley Morning Show with her segment "Father's Day." She is also an author, speaker, wife and bonus mom.

Her personal journey of growing up in a single-parent household and then reuniting with her biological father has fueled her mission to reunite fatherless children worldwide with their fathers.

Dr. Torri J. launched The Fatherless Generation Foundation (TFGF) in 2009. TFGF is a non-profit organization headquartered in Atlanta, Georgia providing services to 98 cities within 33 states where we are reuniting fathers and their children all while providing the resources and services that strengthen, support, and elevate a commitment to fatherhood and family values. Our services include Husband & Wife Team Mentor Teams, Peer Groups hosted in The Boys & Girls Clubs across America, Tutoring through Kumon, and at the helm of the organization is the Commitment to Fatherhood Program.

Since the launch, TFGF has hosted 52,000 fatherless children through their Peer Groups, mentored 216 fatherless children through our Husband & Wife Mentor Teams, Tutored 34, and reunited 3302 fatherless children with their biological fathers!
Follow Dr. Torri:
www.tfgf.org
www.drtorrij.com
@werfatherless
@Iamtorrij